WARNINGS:
Natural gas is a flammable, gaseous mixture of simple hydrocarbon compounds. Because it is flammable, any leak, including leaks due to improper installation of gas distribution products could result in escaping gas, property damage, serious injury or death. This includes failure to properly cathodically protect metallic fittings installed underground. Read, review, understand and follow the instructions and warnings for each component of any natural gas system you work on. Contact your local government center, building inspector and/or code commissioner before doing any work to find out what the proper codes are in your area. Follow all applicable codes and regulations. If no local code exists, NORMAC recommends following the National Fuel Gas Code NFPA 54 / ANSI Z223.1.

CALL 811 BEFORE YOU DIG! A new national 3-digit number was introduced in 2007 to connect people to their state's one call system.
Leak Recognition and Response: A gas leak is usually recognized by smell, sight or sound. Smell: Natural gas is colorless and odorless. Some add a distinctive, pungent odor so that you'll recognize it quickly (not all gas transmission pipelines are odorized). Sight: You may see a white cloud, mist, fog, bubbles in standing water, blowing dust or vegetation that appears to be dead or dying for no apparent reason. Sound: You may hear an unusual noise like roaring, hissing or whistling.

Read More: How to Detect A Leak


What Should You Do if You Suspect a Gas Leak? Move to a safe environment. Call your local gas company immediately. DO NOT strike a match, use telephones, switch on/off appliances, lights or even a flashlight in the area where you smell gas. These items can produce sparks that might ignite the gas and cause an explosion. DO NOT assume someone else will report the condition. Provide the exact location,including cross streets. Let the gas company know if construction or digging activities are going on in the area.
Website Permitted Uses and Terms:
The information on this website is intended to assist the user in the proper selection of NORMAC products. NORMAC assumes no responsibility for any loss that might occur as a result of the use of any information contained herein. All the information on this website is subject to change by NORMAC without notice.
NORMAC products are designed for use with explosive gases, where human life is potentially at risk. Please contact NORMAC with any and all questions.

Liability Disclaimer:
The information contained on the NORMAC website and other communiques may include inaccuracies or typographical errors. In addition, NORMAC may make changes to this information at any time without notice to the user.
NORMAC makes no representations as to the suitability of any information contained herein for any purpose. This information is provided as is without warranty of any kind. NORMAC disclaims all warranties with regard to this information. Under no circumstances shall NORMAC be liable for any direct, indirect, punitive, incidental, special, or consequential damages arising out of or connected with the use of this information, whether based on contract, tort, strict liability or otherwise, even if NORMAC has been advised of the possibility of damages.
NORMAC does not provide advice on any particular application of our product. Any communications we provide are intended only to educate and inform. Each user of our product makes their own decisions, independent of us, about their particular application based on local conditions and applicable laws, codes, and regulations.

EXCELLENCE IN ENGINEERING...
designs to meet your needs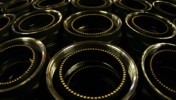 NORMAC's Renowned Gasket Design read more>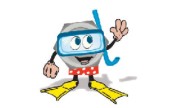 Important Message from the NORMAC NUT read more>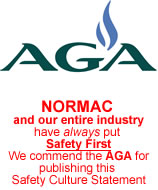 WARNINGS [Website Disclaimer] read more>